Hello Guys, For today's post will be the first in a series of posts called How To Increase Website Traffic Tips. For this post, I will be covering mostly SEO and Keyword Analysis. How you can use some of these different methods that I have discovered for yourself.
*Please note this article was originally published in early 2020. It's over 3 years old and I wouldn't write a post like this now lol But rather than delete this – this will be an attempt to salvage this old content. Make of this what you will…
These ideas stem from my early past experiences of bringing traffic to this website and others. I haven't used any of these methods for quite some time now. Maybe they work maybe they don't but STILL I hope this information you find helpful.
Please leave your comments below and let me know any good ideas you have yourself about How To Increase Website Traffic!
How To Increase Website Traffic Tips Part 1 – Let's Start Here!
---
So you've started a new blog, and you've just published a new post but each time you check your views there is nothing.
It's quite demoralizing you spend a whole day writing a blog. 'The end result' you are happy with but no one is reading your work.
This is one of the worst things if you are a new website owner and I have been there. Even quite recently.
But you can get traffic in many different ways. Chiefly being found on Google is what you want but unless you really know what you're doing with things like website optimization, keyword research, and copywriting – this can take a long time.
However, there are other ways people can find you and this is what I will look to share in this post and its two follow-up posts.
I don't know what results you can expect with these ideas but even I am curious to come back to read this. 3 years since I wrote this 😮
So, What Is Search Engine Marketing
---
SEM is a tactic in digital marketing employed to enhance a website's prominence in search engine results (SERPs).
SimpleTraffic.co is one service that you can invest in for traffic to your blog posts. They use Search Engine Marketing (SEM).
My experience with this site I will admit I didn't really get the results I wanted. But, this was back in 2020, and my content wasn't what it is now. Really I should try this again. For new members with PayPal, you can try 7 days for free which is interesting.
Just remember to cancel before 7 days if you don't wish to continue and don't select worldwide as your demographic, only choose English-speaking countries. England, USA, AUS, NZ, Canada, and maybe Ireland too.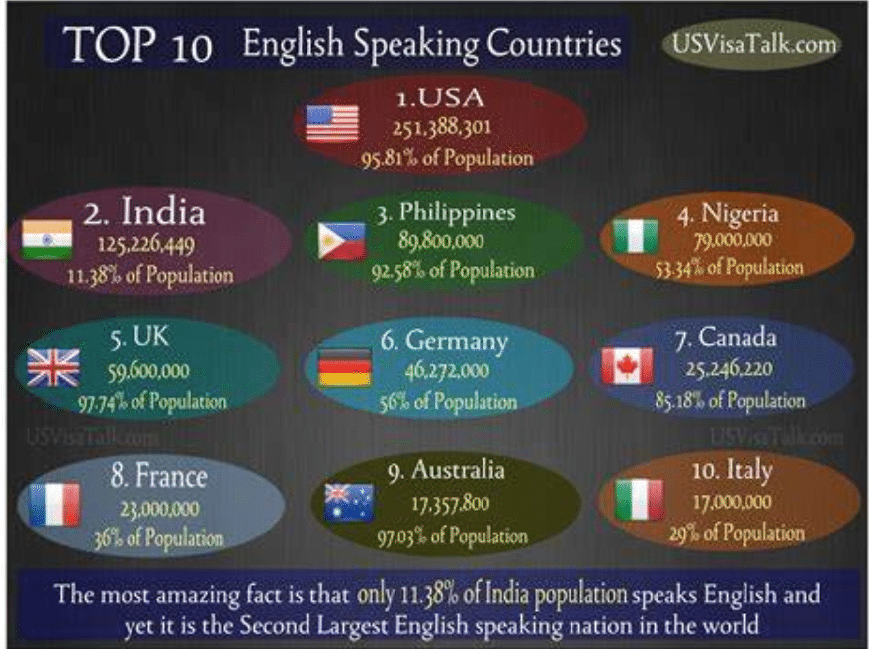 My Results from Simpletraffic.co (2023) Update
---
After beginning my revision on this post I was thinking about another old post I recently updated. Read this here<<
So I checked my Clickbank yesterday and I noticed a $10 dollar commission I made from this recently updated post.
I mean at least I think it was from here so this will be my guinea pig for testing out SimpleTraffic.co
OK, so I tried 15 days with this newly updated post and 15 days on another post that made me a few commissions last year (and the year before when it was getting good SEO traffic). I paid $15 and nothing really. It could have been content but paying $15.00 a month with no results is not the one.

I think maybe if you are looking to experiment with an SEM company like this maybe try setting up CTAs with lead capture pages first on your posts.
Now, continuing on…
What is SEO and Website Traffic – How Does it Work?
---
SEO stands for Search Engine Optimization, which is the practice of optimizing your website to improve its visibility and ranking on search engine results pages (SERPs). The goal of SEO is to increase the quality and quantity of organic (non-paid) traffic to your website from search engines like Google, Bing, and Yahoo.
To understand how SEO works, it's important to know how search engines operate. Search engines use complex algorithms to crawl and index web pages, evaluating hundreds of factors to determine the relevance and authority of each page. These algorithms are constantly evolving to deliver the best possible results to users.
SEO involves optimizing your website's content and technical structure to align with these algorithms and improve your chances of appearing at the top of relevant search results. This can involve a range of tactics, such as keyword research, on-page optimization (including optimizing page titles, headings, and meta descriptions), technical optimization (such as improving website speed and mobile responsiveness), and link building (creating high-quality, relevant backlinks to your website).
In addition to SEO, website traffic can come from a variety of sources, including paid advertising, social media, email marketing, and direct traffic (users who type your website directly into their browser). While these sources can provide a quick boost in traffic, SEO offers the potential for long-term, sustainable growth in organic traffic.
Jaaxy Keyword Research Demonstration
---
Update: I explain this better in my post ~How to Improve Site Ranking with Jaaxy
---
One of the main keyword research tools I use is Jaaxy. I know not everyone is a fan but I like it. It is not the only tool, the Google search engine is a good keyword research tool. You also have free tools like Answer the Public and the SEO Keywords Everywhere Chrome extension but let's take a look at Jaaxy. You can use Jaaxy without too much trouble. There are 6 tools you can use as a premium member;
Keyword Research
Site Rank
Alphabet Soup
Keyword Lists
Search Engine Analysis
Niche Finder
The main thing to know when using Jaaxy is how the system works.

~ You first should note AVG. (Average Number of Searches Per Month). The more the better but you should know also.
~ QSR (Quoted Search Results) This is how many people you are competing with. The lower score the better but you must have a high AVG. to get good results from using these keywords.
~ You then have estimated Traffic – How many visitors you can expect if your keyword ranks.
So the best thing probably about Jaaxy is it is included with Wealthy Affiliate Premium. Its biggest flaw is it doesn't detect every keyword. As you progress, you will eventually, once your website is making enough money want to invest in SEMrush or AHREFs they are very expensive tools though so make sure you only invest when the time is right.
Other SEO Tips
---
I would, first of all, look at using an SEO plugin. The 3 main ones are Yoast, All-In-One SEO, and RankMath. My suggestion is RankMath. I think this easily is the best of the three.
In RankMath it gives you a basic SEO score based on your keyword placement, content length, meta description, URL length, etc.

This is good practice, to begin with, but other things that can help are no indexing tags and categories. Using images, graphics, and videos to break up your content to keep people on the page for longer, add a catchy introduction to get people interested in your whole post. Adding both internal and external links within your content to boost authority.

I think too another must-have free tool is the AHREF site audits which you will receive emails about to highlight all your negative SEO issues. Keeping on top of these should also hugely benefit your rankings in Google. Now…
Now for Social Sharing – Social Media Optimization (SMO)
---
Moving on to Social Sharing!  This is an absolute must, and I don't just mean Facebook and Twitter although they can be very powerful tools.  Because also there is also Pinterest, LinkedIn, Instagram plus many other social sites like WhatsApp, Snapchat, Youtube, and, TikTok.
Aside from this, you can ask questions in Quora to bring attention to your post.  Share your content on Mix.com and you can use also sites like Medium and Hubpages.   Plus you can leave comments with your links on forum posts.
My tip for social media is two things use auto posting tools and scheduling tools such as MissingLettr and Buffer. Tweetdeck too.
The opportunities are endless really but just on a final note make sure your content is a good length. Not too short or long, and finally make sure it is interesting.
Final Thoughts
---
Coming to the end of SEO and Website Traffic Top Tips #1 now and as I mentioned this is an old post that I've just updated (April 2023). Had to really change a few things here but anyway, there are two more posts like this to follow which will also be updated.
Check out [Part 2] & [Part 3] ~ I hope these are helpful and thanks for reading.
Also, if you are interested in learning more about blogging and affiliate marketing one program I highly recommend is…
This is a good budget option to get started. The community is fantastic, the on-site support is amazing and many people have been successful with this training and infrastructure. However, if you can afford $800 (One Time) a better option I think is…
Your Feedback
---
Finally, if have any questions, or would like to leave your feedback or comments then you're welcome to do so in the comments section below.
Also if you have enjoyed reading this article or found this content helpful then please share and if you would like to subscribe for more posts like this one there is a sign-up form in the right sidebar.
Many thanks and Best Wishes x
Alex B. Chivers
Contact Us at chivs86@ibusinesstoday.com
affiliate marketing blogger content marketing Dogecoin Domains eBay Facebook facebook ads getresponse Get Response Email Marketing GoDaddy how to build an email list How to create your first website How To Do Copywriting how to increase traffic on website Increase Website Traffic and Sales Instagram Internet Marketing jaaxy Lead Generation Learn Affiliate Marketing Make Money Online MMO online business Pirate Chain Publishing online for beginners Safelists SEO SEO and SEM SEO and Website Traffic Share-a-sale shawn Josiah Simple Social Media Sales Social Media Marketing Solo Ads thrive themes TikTok Using TikTok for Business video marketing VideoTik wealthy affiliate Web Development Website and Ad Traffic WordPress Work from Home