SEO and Keyword Analysis: SEO and Traffic Top Tips #1
Hello Guys, For today's post will be my first in a series of posts called SEO and Website Traffic Top Tips. For this post, I will be covering mostly SEO and Keyword Analysis. How you can use some of these different methods that I have discovered for yourself.
Plus also some of my past experiences of bringing traffic to my own websites. and what I think is worth trying out and what is not. Hope this information you find helpful. Please leave your comments below and let me know any good ideas you might have for my future SEO and Traffic Top Tips!
https://www.minterest.com/paid-traffic-sources/
SEO and Keyword Analysis: SEO and Traffic Top Tips #1
Table of Contents:
---
SEO and Keyword Analysis;
Increase Website Traffic Tips
So you've started a new blog, and you've just published a new post but each time you check your views there is nothing. Believe you me, I know all about this from my own personal experience. My first blog I started was 8 years ago, and since then I have got a pretty good idea about how views work.
Looking back now only a few posts from back then really got me any decent views. Mostly 200 here 300 there but nothing major.
I had one with 1005 views for an album review. That was the most.
Now fast forward to January 2020 my new blog which I've had since NYE (It is the blog where this article was originally posted) I have had a lot more views. Not overall but for certain posts.
As you can see these are my views below;
I have one post with 2.5k views and one with 1.5k views. The one with 1.5k is maybe my favourite as 500 of these visitors have been from organic traffic. The rest I used a free trial on a website called Simple Traffic.co (NOT .com)
---
SEO and Keyword Analysis;
SEM vs. SEO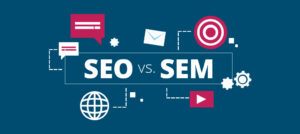 SimpleTraffic.co apparently uses SEM rather than SEO. This stands for Search Engine Marketing. It's where it targets leads through Search Engines, and sends them to your website.
My experience with this site I will admit I didn't really get the results I wanted. For me, I would say I'm not 100% sold on this website but at least one good thing if you want to try it out is they will give you a free trial for signing up.
What I went for was for the first 5 days of their $220 a month package.
This got me around 2500 views. I used PayPal to sign up – and made sure I cancelled before my time was up. This did not get me any affiliate commissions but this was before I knew how to check the reporting tab on Clickbank so actually unsure about the data mostly.
They actually give me a 2nd free trial with them after this as I cancelled the subscription after only a couple of days. My mistake was that I made a mistake with my targeting, which actually I did.
To avoid this mistake yourself make sure to only select English speaking countries.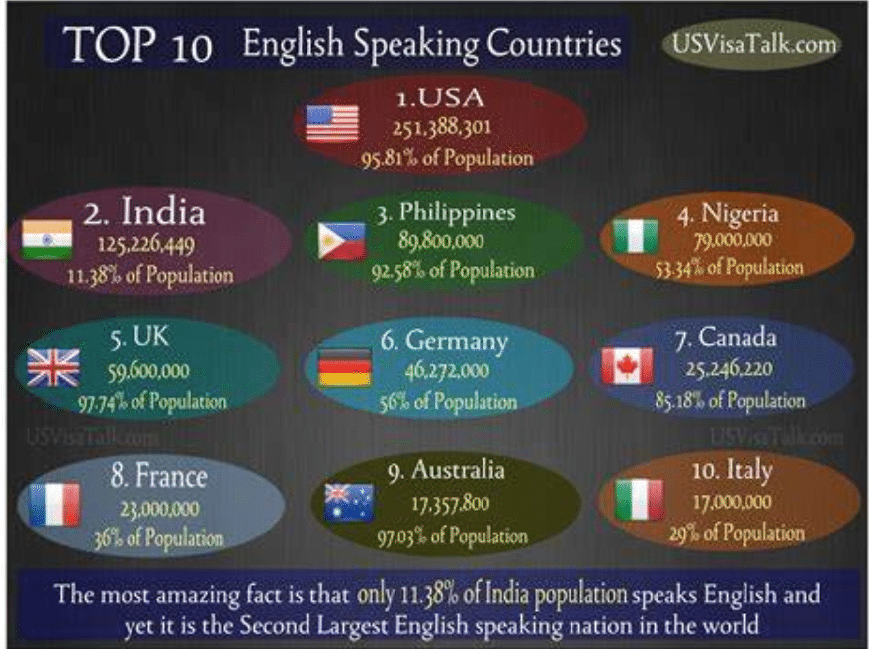 ---
SEO and Keyword Analysis;
My Results from Simpletraffic.co
Altogether I got 3.5k views for 2 posts. Both about weight loss products from ClickBank. I made $450 sales from one of these posts but pretty sure this was nothing to do with SimpleTraffic.
What I think drove the traffic of these potential customers was actually FaceBook. I had a random woman just like my post after I published it. I sent her a message and the day after $171 of sales. I could not believe it.
Although I do think another possibility could have been because of a traffic exchange site I used called Traffup. I'm kind of in 2 minds whether this site works or not but I made $40 and another time after I used this I made $210! + $20 ($230)
So out these 2 things – Paid Traffic (SEM) and using a traffic exchange. I like the traffic exchange idea better myself. From my own experience, although people say Traffic Exchanges are a waste of time I actually think they might work.
A lot of people will argue that most people will just click on your page and click off just for the points but as free traffic goes it is maybe one thing to consider. If for nothing else on the rare occasion (if that is what it is) when there are actually results.
---
What is SEO and Website Traffic – How Does it Work?
SEO is 90% I'd say the best way of being found on search engines. To be found on Search Engines the main thing is to first get your site indexed. This basically means that your content can be found through a google search. In an ideal world, you would want to be on the first page of Google, Bing or Yahoo.
So let's say that your website is ranked at 10,00th place. Then you make 5 posts you move up to 6,00th place and so on, or if your content is that unique you might get into the top 100 off of just a few posts.
The trick is finding the right keywords, and getting your content found by other people.
---
Below I will give an example of a variation of this post title
<SEO and Website Traffic Top Tips – How to get Views on your Post or Website>
I will be using a program called Jaaxy. It has a free version but it is much better with the paid upgrade. This is actually one of the main reasons to join Wealthy Affiliate as it is included in your membership.
Wealthy Affiliate I have discussed many times on this website but enough about this for the moment. Let's talk about Jaaxy!
Below is their search tool. This is NOT an image or screenshot. You can actually click on this right now and do a free search if you like.
---
Jaaxy Keyword Research Demonstration
So the first result I get, the keyword I do a search for is – 'How to get Visitors on your Website?'. This has an AVG score of 114, with 44 QSR and an SEO score of 92. This is a perfect example of a good keyword. It is the perfect example of what somebody would type into a Google search.
Note: Results may vary from time to time. Also do not exceed 6 words for your keyphrase.
Another example; 'How to get Visitors on your Blog – this has 32 AVG, 18 QSR and 94 for SEO. These are my sort of keywords I look for.
Now next example Ad Traffic Top Tips – has <10 AVG, 0 QSR, and 90 SEO – this is maybe not such a good keyword because it's not such a popular search term.
Then another example – How to get Traffic? – this has an AVG score of 297, with 224 QSR and 84 SEO. This I would not use because there will be too much competition from other websites.
Top Tip: try to find longtail keywords – these are the search terms with either 4, 5 or 6 words.
Update: I explain this better in my post ~How to Improve Site Ranking with Jaaxy
---
The Wise words of Yoda and using Jaaxy further explained
When using Jaaxy I have found that it has a very special tool. If you click on Search on the main menu the main search bar page on the bar it gives the option to do both searches for phrases and URL.
The URL search you can use to look at similar content on the first page of Google, Bing, and Yahoo to find out which keywords are being used by the top-ranked posts. Kind of a process of reverse engineering but this an excellent way to get your posts to the top of the pile.
Another thing you may find some of the best ranking keywords make absolutely no sense. This is due to people just throwing random words together on search engines like – get more traffic your website free – it makes me think a bit of Yoda out of Star Wars jumbling his words…
"Want if you SEO score good then words up mumble must you!"
This I don't really advise but it's a fun experiment none-the-less!
---
Check your Keywords Density
A good tip once you have completed your post use a Keyword Density Scanner. I have been using a website called; https://smallseotools.com – What is good about this is you can check how many keywords you have and with these, you can if you wish to use to create a tag cloud. This website gives an example of a Tag Cloud for the page.
example best keywords absolutely finally qsr 95 seo general sense due people just traffic good tip completed avg score score kind just reflects wars jumbling words less seo score example traffic called throwing random words traffic rule avg ideally 29 seo competition websites finally think bit yoda star i program called jaaxy scanner version better membership result 2 plus 3rd category term
This bunch of mumbo-jumbo here has incredibly 60 Keywords!
---
Now for Social Sharing – Social Media Optimization (SMO)
Moving on so Social Sharing! This is an absolute must, and I don't just mean Facebook and Twitter although they can be very powerful tools. Because also there is also Pinterest, LinkedIn, Instagram plus many other social sites like WhatsApp, Snapchat, Youtube and, TikTok.
Aside from this, you can ask questions in Quora to bring attention to your post. Share your content on Mix.com and or you can use also sites like Ezinearticles and Hubpages. Plus you can leave comments with your links on forum posts.
This creates something called Back Links. These are not what they one was when people would actually pay for artificial links to their websites but things like Social shares are still an important part of the Google algorithm.
The opportunities are endless really but just on a final note make sure your content is a good length. Not too short or long, and finally make sure it is interesting.
See my Number #1 Suggestion for Social Media Lead Generation Training by signing up in the form below;
---
Final Thoughts
Coming to an end of SEO and Website Traffic Top Tips #1 now
Just some final tips to share for anyone who's interested.
1.) Use Pings; one website is called Ping-O-Matic – you can do for every new post or just once a week for your website. There is a plugin actually for WordPress but this is not really essential as Ping-Backs are not as important as they once were.
Free EBOOK: 365 Writing Prompts (Ping-O-Matic) >>Click Here<<
2.) Join Wealthy Affiliate – (Click on Banner Below!) It's free to join and you can do a training course to get started which even allows you to create 2 free websites. They will offer you a premium membership for $19 if you sign up in the first 15-20 days but it is well worth it.
With this you get the 5 Stage Online Entrepreneur Certification Course. As well as the Affiliate Bootcamp (70 Exercises), Free use of Jaaxy Keyword Research Tool and Unlimited support from WA and all of its members. Not to mention 50% lifetime commissions on anything that your referrals pay for on the WA website including memberships.
New post published: SEO and Website Traffic Top Tips #2
---
Your Feedback
Finally, if have any questions, or would like to leave your feedback or comments then your welcome to do so in the comments section below.
Also if you have enjoyed reading this article or found this content helpful than please share and if you would like to subscribe for more posts like this one there is a sign-up form in the right sidebar.
Many thanks and Best Wishes x
Alex B. Chivers